Lynette Coulson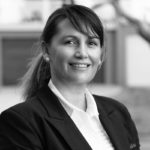 Sales Representative Metung
With over 10 years working in real estate, Lynette has a comprehensive understanding of the industry. 
Lynette is a hardworking and determined real estate agent and is totally committed to ensuring an exceptional customer experience for every customer.
A Metung resident, Lynette loves living in the area and is passionate about its many attractions.  In her spare time she enjoys spending time with her family and friends.
03 5155 3133
03 5155 3122
0408 135 654